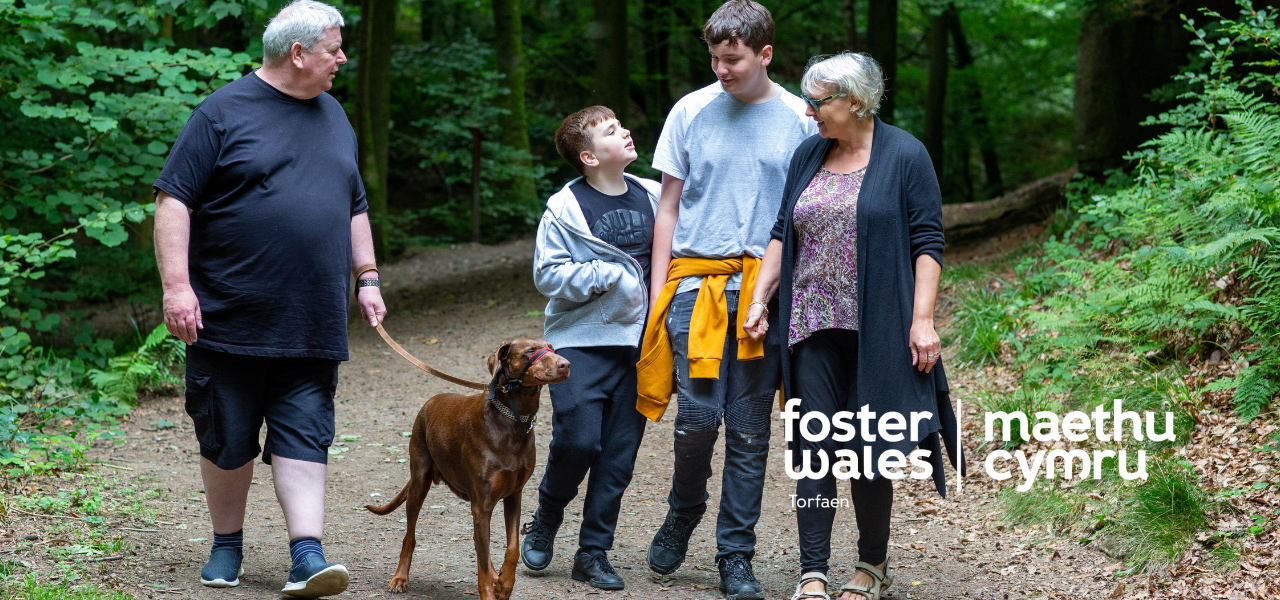 Katrina and Morgen recently moved to Wales and transferred from an independent fostering agency to Foster Wales Torfaen.
We asked them what was the reason why they decided to transfer from an agency to a local authority fostering service following their relocation.
"We decided to go with the Local Authority rather than Independent Fostering Agency (IFA) because we believed we would be better supported within our community while fostering local children."
Katrina and Morgen wanted more opportunities in fostering. One of the benefits of fostering with Local Authority is that we give you better chance to be matched with children suitable for your family and lifestyle. We want to make sure that both children and their foster carers are the best possible match for each other. Local Authority have children in variety of ages, from babies to teens, and we respect your preferences during the matching process.
"We think the Local Authority have more opportunities to foster for our family whereas IFA was limiting for us."
Another great benefit that Katrina and Morgen noticed very soon after they transferred to their local authority fostering service was the support they received when they joined Foster Wales:
"We have been met with great people who are very supportive of us and show a genuine interest. It already feels like our family and we only recently came over to you guys."
If you've been considering a change and possible move from IFA to your Local Authority fostering service, Katrina and Morgen offer some valuable advice:
"Our advice to anyone considering fostering is that independent agency and Local Authority are both fabulous and do a really great job, but we feel that if you want local support and more opportunities then go with your Local Authority as they put your needs paramount and the needs of your family. We feel that Independent Fostering Agencies are there to be more of a business than a service that puts children first. "
Are you already fostering? Would you like to transfer to us and join our incredible fostering community in Torfaen? It's very simple.
Visit our Already fostering page for more details, or contact us via phone 01495766669 or email ss_chfp@torfaen.gov.uk. The initial conversation is strictly between us and you.