9 Great Books on Fostering You Need to Read
Fostering is a challenging and rewarding experience, but if you are thinking about becoming a foster carer it can be difficult to find all the information you may need to start. That's why reading books on fostering can be so valuable. By offering insight and advice from experts and experienced foster carers, these books can provide the guidance and support you need to be the best foster carer you can be.
Once you become a foster carer, you'll be in good hands of our placement team which gives support and guidance. One of our commitments to you in Foster Wales is excellent support that we provide, so you'll never be on your own.
With so many books available, it can be overwhelming to know where to start. That's why we have rounded up our favourite nine books on fostering that every person interested in becoming a foster carer or who is currently caring for children needs to read (according to our experts). Let's take a look!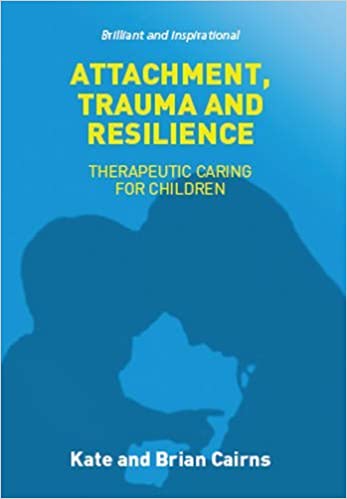 Attachment, trauma and resilience
by Kate & Brian Cairns
Considered "a bible for foster carers" by one of our Heads of Children's Services in Wales, this book is a powerful read.
Kate and Brian Cairns fostered 12 children over 25 years. This inspiring book uses their story to explain attachment theory in the context of therapeutic group fostering. It is full of ideas on how to handle often profoundly challenging behaviours and promote resilience and healing.
Kate and Brian offer an insight into the realities of family life with children who have lived through overwhelming stress. Vividly described scenarios show how the family responded to children displaying powerful feelings and challenging behaviours following their experiences of attachment difficulties, loss, abuse and trauma.
According to one of the readers:
"Anyone doubting the ability of foster carers to change the lives of traumatised children and young people should read this book."
My name is why
by Lemn Sissay
This book was the number one Sunday Times bestseller for a reason.
It is a true gem for those who love real powerful stories with happy endings. My name is why won't tell you how to be a good foster carer, but it will show you how important foster carers are in shaping the lives of children and young people.
Lemn Sissay was only a baby when his mother was pressurised to give him up as a single parent. A dramatic life event forced her to leave the baby and return to Ethiopia. When only a year later she wrote to the authority asking them to help her bring Lemn to Ethiopia she found out that her son had been renamed Norman and was already being fostered. He spent the next 12 years of his life with people he treated like family.
Only when he was approaching adolescence, cracks in their relationship had started to appear. He was placed in a children's home. For a young boy who had nobody but the foster family since he could remember, the shock of being abandoned was indescribable. Only at 17, he found out his birth name. After a long search, he met his birth mother in Gambia when he was 21.
It's an inspiring story of misfortune, trauma, and neglect but also determination and hope. But don't take our word for it. One of the readers said:
"An amazing and heart-breaking memoir. Would highly recommend it. The mix of local authority documents alongside Lemn's narration had me crying at the injustice documented. The poems which start each chapter reveal the beauty, talent and hope of this man."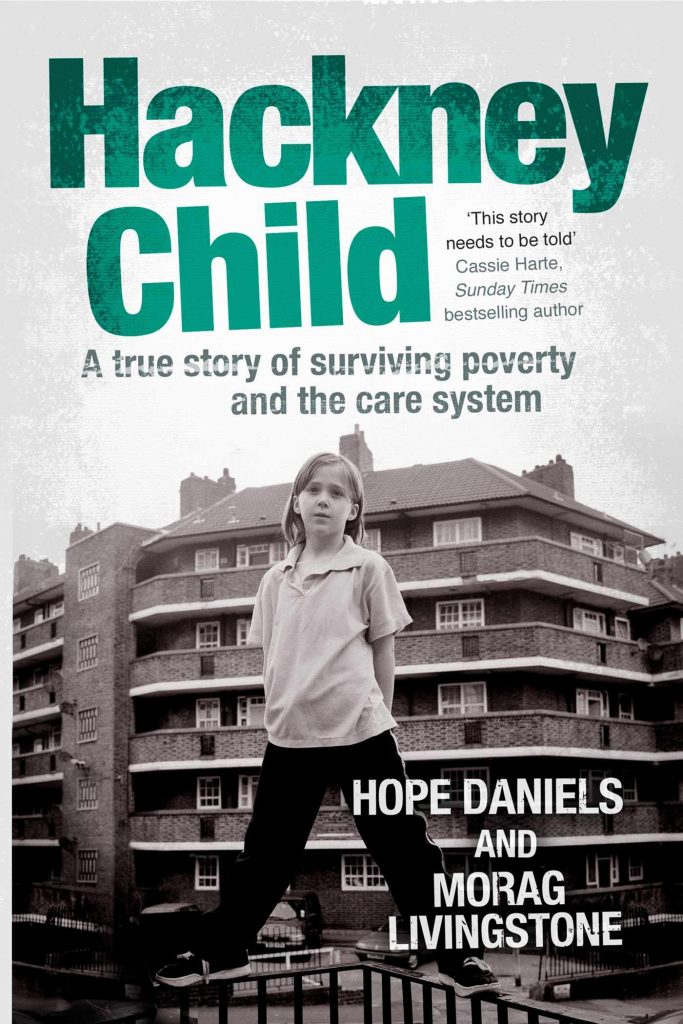 Hackney Child
by Hope Daniels
This book is highly recommended to every person interested in fostering. It gives a clearer understanding that as a foster carer, your role is not to fix but to be a solid, kind, dependable, resilient role model to the child in your care.
It was 1983 when at the age of nine, Hope Daniels walked into Stoke Newington Police Station with her little brothers and asked to be taken into care. Home life was intolerable: Hope's parents were alcoholics, and her mum was a prostitute. Daniels children lived in desperate poverty, neglected and barely nourished.
This book is a gripping story of physical and emotional survival – and the lifeline given to Hope by the support of professionals working in the care system. Her experiences make essential reading and offer a refreshingly honest account of a young woman growing up in the care system.
"I have worked in this profession (social services) for 27 yrs, worked with some harrowing situations, but this made me cry! Hope, you have really touched my core as a social worker. This book reminded me that children hold onto memories and dreams which are often not on social workers' radars. Anybody who wants to be a good children's services practitioner should read this book."

– a social worker
The A-Z of Therapeutic Parenting: Strategies and Solutions
by Sarah Naish
This book is highly recommended for foster carers as it provides valuable insights into the challenges faced by children in care and offers practical support solutions. Its focus on therapeutic parenting is particularly relevant for foster carers, as many of the children in their care will have experienced trauma and adversity and will benefit from a therapeutic approach to support.
Therapeutic parenting is a deeply nurturing parenting style and is especially effective for children with attachment difficulties.
This book covers 60 common problems parents face, from acting aggressively to difficulties with sleep, with advice on what might trigger these issues and how to respond.
Easy to navigate and written in a straightforward style, this book is a 'must have' for all therapeutic parents and carers alike.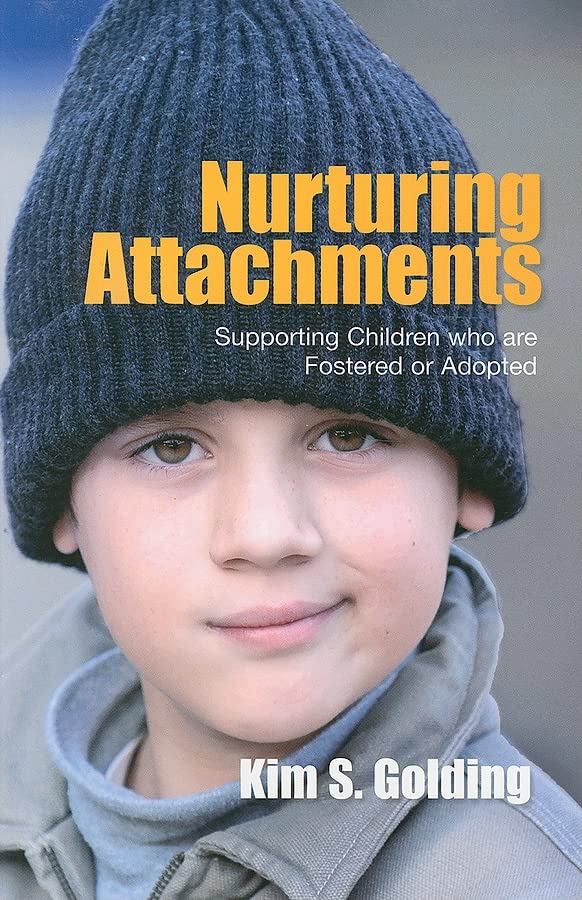 Nurturing Attachments: Supporting Children who are Fostered or Adopted
by Kim S. Golding
If you're a foster carer looking to gain a deeper understanding of attachment and how it can support the children in your care, this book is worth adding to your library.
The book is written by a leading expert in the field of attachment and focuses on the importance of attachment and the role it plays in the lives of children who are in care. It covers the various stages of attachment and provides practical strategies for promoting secure attachment in children. It also guides how to support children and how to work with birth families to promote positive outcomes for children looked after.
"Great resource for prospective foster carers. One of the easiest books to understand the theory of attachments on the UK market. I use this as a key book with prospective adopters and foster carers. Each chapter can be adapted as reading material to suit individual assessment sessions. Brilliant, should be read by every foster carer as well as professionals in the field of social work."

– a social worker
Too Scared to Cry
by Maggie Hartley
This book is a powerful and heart-wrenching memoir about the author's experience as a foster carer for two toddlers and their baby half-brother. The three siblings arrived at her doorstep too scared to speak, or even respond. They have been conditioned to be seen and not heard, and it's up to Maggie to unpick what has caused this terrible void.
Throughout the book, Maggie offers a candid and unfiltered account of her experiences as a foster carer, and the emotional toll that caring for abused children can take. It offers a look at the realities of child abuse and neglect, and the long-lasting impact that it can have on children.
One of the strengths of this book is its focus on the healing process for children who have suffered neglect and abuse. Maggie is a compassionate and skilled foster carer who works tirelessly to help little siblings overcome their trauma and the book offers valuable insights into the therapeutic techniques and approaches that can be used to help children recover.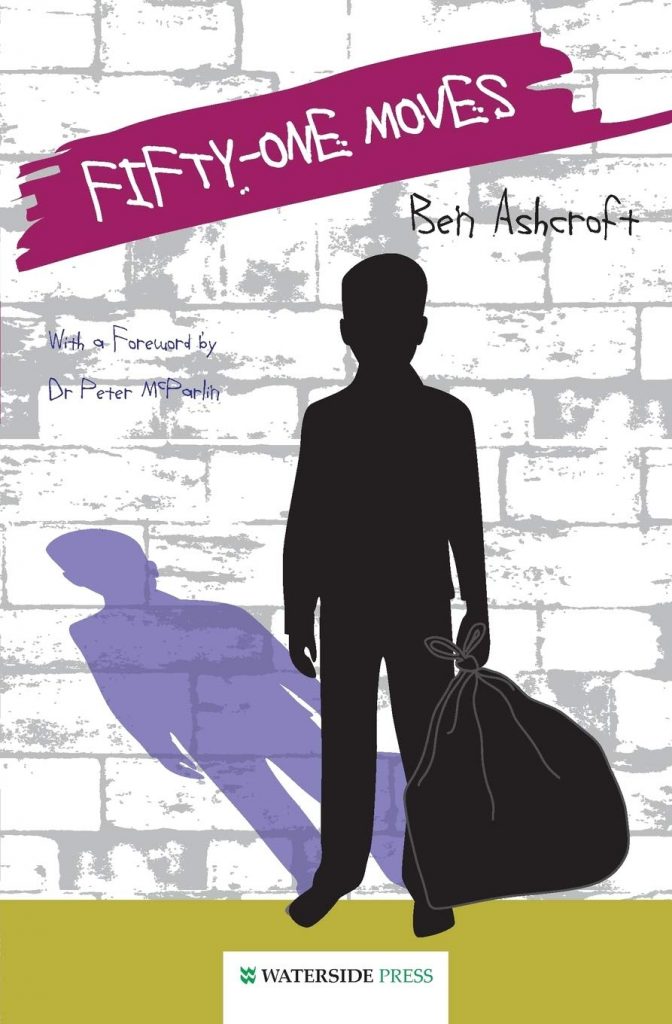 Fifty-One Moves
by Ben Ashcroft
This book is a hard-hitting memoir of the author's neglected and chaotic childhood. The way he managed to turn his life around, and the positivity he finds in his life as an adult, make this a truly remarkable and inspirational story.
Fifty-One Moves is written by a former looked-after child. It is his vivid account of his experiences in 37 different establishments. Ben entered the foster care system at nine years old. Altogether – as the book's title implies – he was moved 51 times from his first placement until he left care at age 16, as he drifted into penal custody. During his adolescence, he struggled with crime, drugs, and time spent in young offenders' institutions. The view of his social workers was that his future is bleak.
Ben is now a motivational speaker and a positive example of personal change. Having quit drugs and stayed out of trouble for 10 years, he has published a book about his painful upbringing and is giving the proceeds to a charity he works with to help prevent other young people from taking the wrong path. His book is a reminder to never give up, and never give up on people.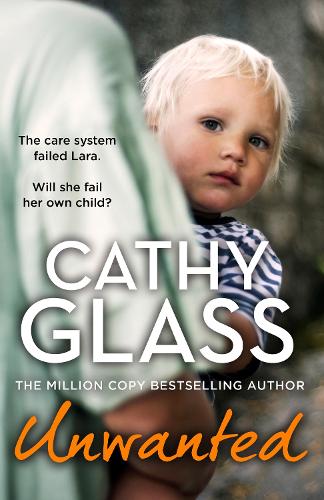 Unwanted
by Cathy Glass
It's a powerful memoir about the author's experience fostering a young girl named Lara and her one-year-old son, Arthur. They came to live with Cathy during the pandemic. Lara was fleeing an abusive relationship and Arthur had suspected non-accidental injuries. Lara claimed her son was accident prone, but the social services had doubts.
On her website author wrote: 'It was a mother and child foster placement. My role was to keep Arthur safe, assess Lara's parenting capacity, and give her help and advice where necessary in the hope she would be able to make the necessary changes to keep her son. I felt the responsibility especially as all the social worker's 'visits' were online due to continuing covid restrictions. It was as though Lara's future lay in my hands.'
This book from a bestselling author shows how a parent and a baby type of fostering can be both demanding and extremely rewarding. Cathy is compassionate and dedicated foster carer who truly cares for the children and young people in her care, and her determination to help Lara is both inspiring and heart-wrenching.
One of the readers said:
"Found this story very moving as it shows how utterly life-changing foster care can be. All the committed foster carers are heroes without capes, loving these children and doing their best to support them whilst the system ties their hands."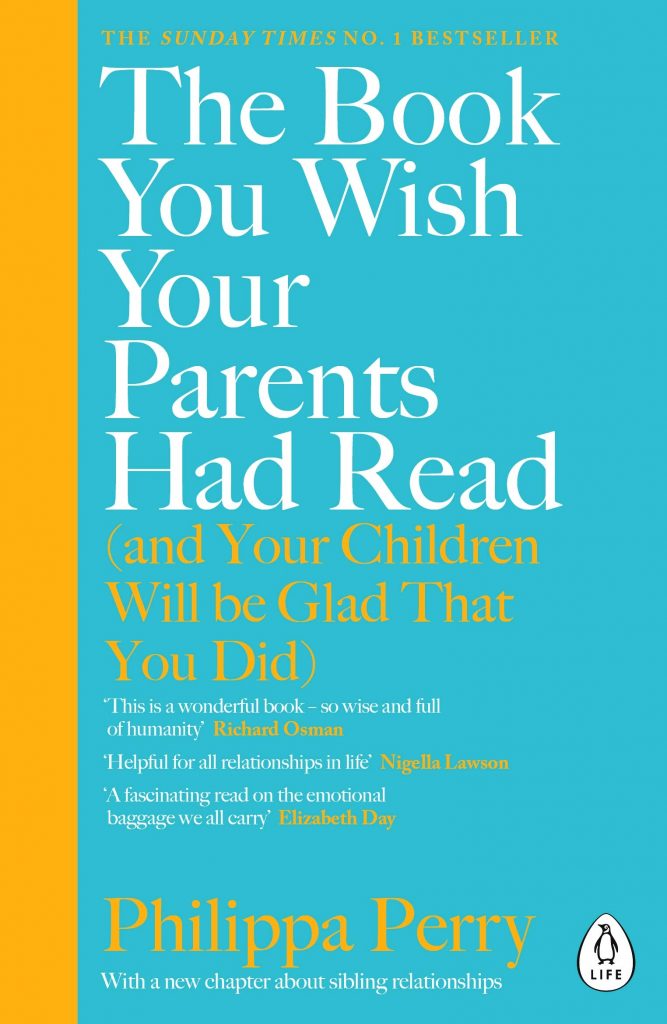 The Book You Wish Your Parents Had Read (and Your Children Will Be Glad That You Did)
by Phillipa Perry
A highly recommended read for parents, caregivers, and anyone interested in improving their relationships with children. This book is written by psychotherapist and offers a fresh perspective on parenting, focusing on how parents can develop a deeper understanding of themselves and their children in order to foster strong and healthy relationships.
At the heart of this book is the idea that the parent-child relationship is a two-way street. Perry emphasizes the importance of parents being open to learning from their children, and of recognising that children are not just passive recipients of their parents' teachings and guidance, but also have their own unique perspectives and experiences.
Throughout the book, Perry uses real-life examples from her own work with clients and her own family, as well as research from neuroscience, psychology, and sociology, to illustrate her points. She covers a range of topics, including how to communicate effectively with children, how to set healthy boundaries, and how to recognise and manage your own emotions as a parent/carer.
One of the key takeaways from the book is the importance of empathy and understanding in building strong relationships with children.
To sum up
Whether you are a foster carer, considering becoming one, or simply interested in learning more about foster care, these books on fostering provide valuable insights and information about the challenges and joys of the foster care system. They offer a wide range of perspectives and experiences and are a great way to learn more about this important social issue. Happy reading!
Have you got questions about fostering?
If you live in Torfaen, Wales, send us a message, and we will get back to you as soon as we can. Alternatively, you can call us on 01495 766669 for a friendly non-obligatory chat.
If you live elsewhere in Wales, visit the Foster Wales website, where you can find all the necessary information about fostering and contact details for your local authority fostering service.
Choosing Foster Wales is a decision to work with real people in your local community, who put children's best interest at the core of everything they do.